Hyper-Productivity™ - The Future of Work
Enter the era of Hyper-Productivity™ with the transformative
power of Intelligent Automation.
Automate your mission-critical processes
Capitalize on the next generation of AI-Powered innovation
Unlock the full productivity of your skilled workforce
Trusted by
3 Million

Users and Customers Worldwide
Business Process Automation (BPA) made easy
Automate & Orchestrate your mission-critical workflows
Before
Struggle with manual tasks, inefficient communication, and errors in workflows.
After
Streamline and orchestrate mission-critical processes with ProcessMaker's AI-powered BPA.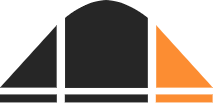 BPA SOLUTIONS FOR BANKING
Deliver an optimal experience to customers, accelerate and streamline lending, and mitigate risk & compliance at your bank with our banking solutions.
Explore
BPA SOLUTIONS FOR HIGHER EDUCATION
Attract prospective students, drive enrollment, enhance the student experience, and streamline workflows across your university.
Explore
PARTNER WITH PROCESSMAKER
Help your customers save time and money to ensure their success by partnering with ProcessMaker to embed world-class workflow into your solution.
Explore
Business Process Automation Reviews
Our users love us.
Don't take our word for it. See what makes ProcessMaker users so happy.
"Will only use ProcessMaker"
I find the UI easy to navigate, and as a functional person can create, alter, and replicate workflows with few dependencies on my developers. The folks that work at ProcessMaker are top-notch - everyone in support, engineering, engagement, and even Brian himself, I could not ask for better partners in this automation journey.
Brandi G.
Product Manager
Mid-Market (51-1000 emp.)
"The customer support and ease of use makes this a great platform!"
The scripting capability makes the product almost limitless. They are consistently pushing out new features and bug fixes and are flexible on when things are updated.
Tyler S.
Assistant Director, Enterprise Applications
Enterprise(> 1000 emp.)
"Simple yet a powerful BPM platform."
Processmaker is simple to use and lets us create simple workflows in a couple of days, even in few hours. At the same time, it has powerful capabilities that let us create enterprise-grade applications with systems integration.
Sivakumar K.
Director - Enterprise Applications Development
Enterprise(> 1000 emp.)
Previous
Next
Hyper-Productivity™
AUTOMATION + AI = HYPER-PRODUCTIVITY™ UNLOCKED
Achieve unmatched levels of operational excellence by using generative AI in combination with hyperautomation. This powerful combination enhances efficiency and productivity while lowering costs. We call this amazing outcome Hyper-Productivity™.
Discover how leading organizations utilize ProcessMaker to streamline their operations through process automation.