BAM: Business Activity Monitoring
Go beyond reports and dashboards. Business Activity Monitoring (BAM) gives your business the ability to set SLA alerts so that when certain business process conditions are met, your key stakeholders are notified in real-time.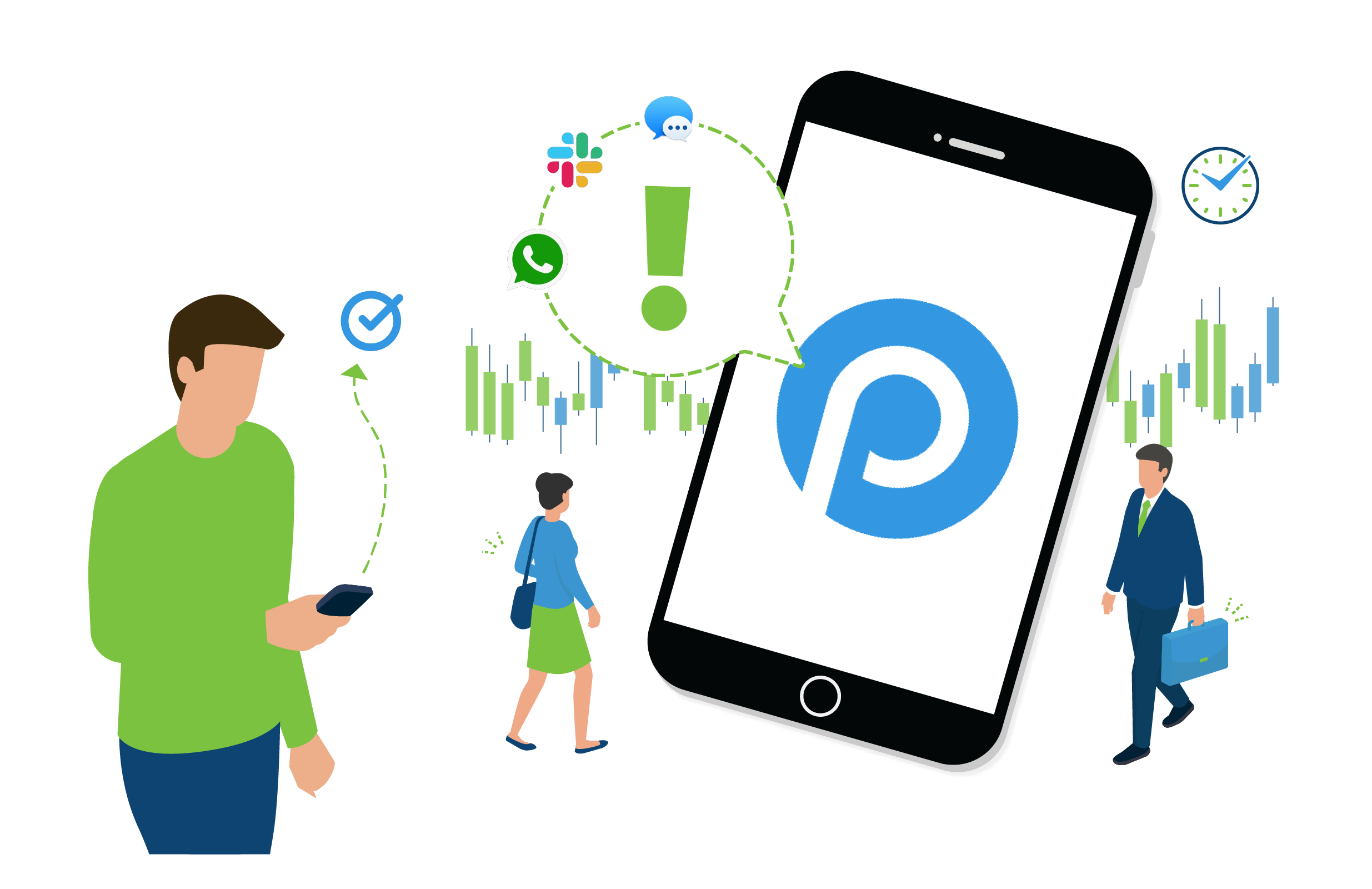 Real-time monitoring
Dashboards and Reports are just not good enough anymore. Unless you are staring at a dashboard all day long, you don't know when important business processes are failing until it is too late to react. Imagine getting alerts via SMS, Slack, or Whatsapp the moment that a critical Service Level Agreement (SLA) is breached? Now that is powerful. Finally, you can react and take action in real-time. Only true BAM can deliver this level of business control.
Deep Data Alerts
It is not good enough to be able to create superficial dashboards to report on new accounts, total spent, or median and average amounts. Sure, these are important. But business managers need to be able to monitor data that is deep inside their business processes. For example, maybe a VP of Lending wants to get an SMS alert each time my Chicago branch gets a new loan request for an amount greater than $20 million and when my loan officer has not processed the request for more than 48 hours. When that happens, I want an SMS sent to my mobile phone with the client's name and number so I can call him personally to show a higher level of attention. Now that is service!
Monitor important KPIs
Every software talks about KPIs. But only ProcessMaker allows you to dig deep into your data model and setup KPIs on multiple data dimensions. Perhaps, you are a university and you want to make sure that your Grade Change Request Process never takes more than 36 hours to approve because you know that these delays translate directly into higher student anxiety and eventually to higher dropout rates. You need KPIs that allow you to monitor truly granular SLAs.